Fronius Inverter Review Australia 2019
Fronius is a family owned business based in Pettenbach, Austria and run since 2011 by Elisabeth, granddaughter of founder Gunter Fronius who started this battey/glass and welding firm at the end of WW2 and lived to the very ripe old age age of 107. Today Fronius employ 3,700 people and all their inverters are fully designed and made in Austria.
Fronius inverters are very popular and much admired in Australia. They are a top quality brand, and on the rare occasion that one of our customers has a faulty Fronius you can hear the sound of their bewilderment down the phone.."'but it's a... FRONIUS???".
So, yes they have failures but its rare.
The warranty for all new Fronius inverters on the hardware is 10 years and 5 years for labour ave about 50 staff in Australia handling support, warranty replacements etc. It's a great operation.
The available Fronius products at time of writing (Jan 2020) are:
Fronius Primo, a single phase inverter
Fronius Symo, a three phase inverter
Fronius Symo hybrid, a three phase inverter that can connect to batteries.
Some time in 2020, hopefully before mid-year, the new Gen24 Plus models will appear.
There will be:
Fronius Gen24 Plus Primo, a single phase inverter that can connect batteries.
Fronius Gen24 Plus Symo, a three phase inverter that can connect batteries.
We understand that the existing Primo and Symo inverters that have already been out since 2013 will continue for the forseeable future, instead of being retired, which will please many installers who know what they like and like what they know.
The new Gen24 Plus Primo inverter comes in a variety of sizes but in Perth, it's likely to be the 5kW model that is the main one that will be sold. It's a fairly strange looking inverter with a fan at the front, but some will love it, and others will hate it and most won't care. We hope it won't be as noisy as the existing Fronius inverters especially as, if you have a battery connected, this one will be working at night too.
The backup functions on the Gen24 Plus look good, and the 22A input current on the first of the two inverter MPPTs means that two strings can be paralled, so in some cases, a three orientation (e.g. North, West and East roofs) can be easily done without the need for optimisers.
The three phase Gen24 Plus Symo datasheet at the moment shows the range starting at 6kW. In Perth we need 5kW otherwise you don't get any feed in tariff payments, but no doubt there will be a 5kW model too and a new datasheet.
The Gen24 Plus will support BYD batteries at time of launch and possibly LG batteries at some later stage.
At time of writing pricing is unknown on the new Gen24 Plus models but the existing non hybrid Primo and Symo are $2,030 and $2,200 respectively and the existing Symo Hybrid is $3,140.
It's likely that the Gen24 Plus single phase 5kW Primo will be around $3,000 and the three phase Gen24 Plus Symo a couple of hundred dollars more.
Add to that the Fronius smart meter ($230 for single phase and $460 for three phase).
Datasheets
Fronius Gen24 Plus Primo datasheet
Fronius Gen24 Plus Symo datasheet
Pictured below the Fronius Gen24 Plus Primo hybrid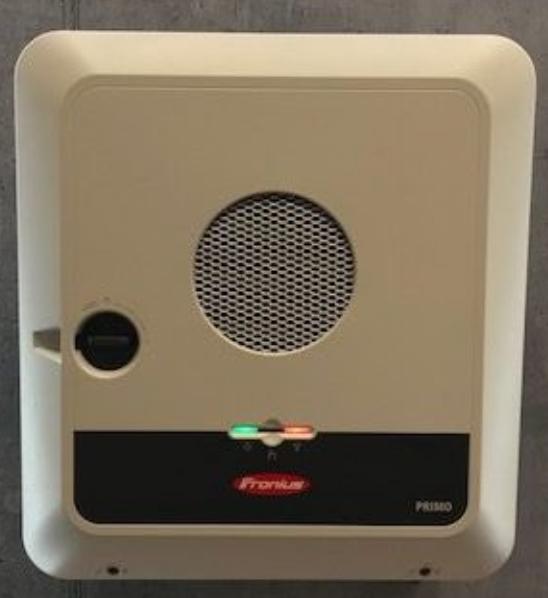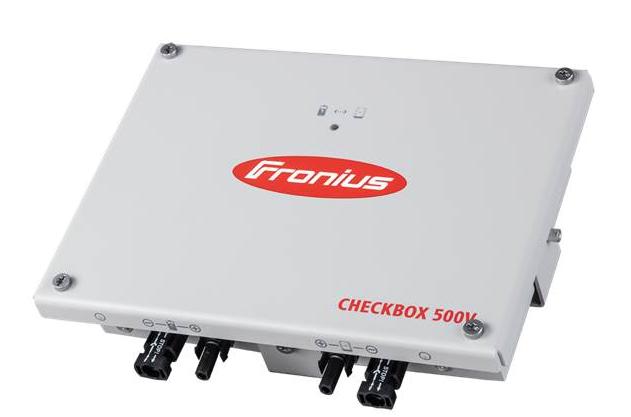 Fronius 3 phase smart meter (left) and single phase (right).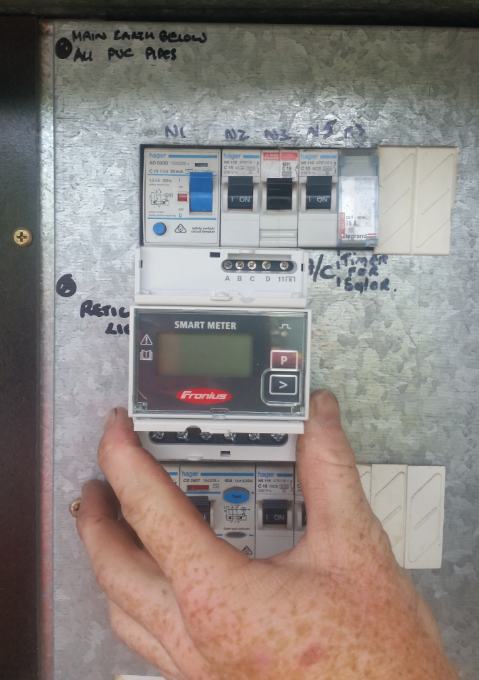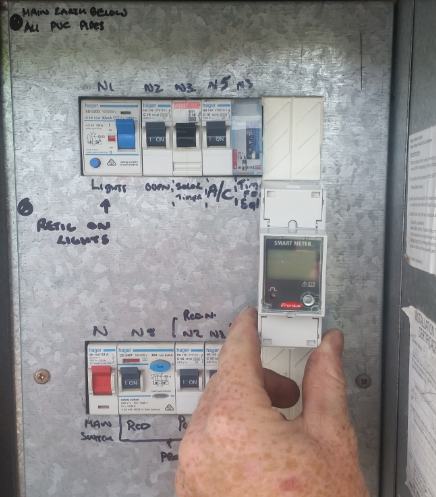 Setting up WIFI on Fronius inverters
Fronius WIFI Setup for Android or Apple Smartphones
Download and install the Fronius Solar.web live app for iPhone or Android
Open the app, and press the red icon in the bottom right of the screen and then click
Setup my Fronius Inverter. Then select Grid Connected Inverter.
Go to your Fronius inverter and press the Menu button (2nd button from the right)
Scroll right until you get to the Setup menu and then press Enter (furthest right button)
Scroll down to WIFI Access Point and press Enter and then Enter again to Activate WIFI
On your smartphone go to your WIFI networks list and connect to Fronius.
The temporary password is 12345678.
In the Solar Web app, click SolarWeb Wizard and enter the details
Feed in tariff (what you get paid for surplus power sent back into the grid) in 2016 is 0.07135,
and Grid supply tariff (what you pay Synergy is 0.2647. You will need to update these prices every time Synergy increase their prices. When you have entered the date time and time zone, click Forward
Give your system any name you like and then enter the PV Power in Watts (e.g. if you havea 5.3kW of solar panels then enter 5300) , and then press Forward and then Accept. Select your home WIFI from the list and then enter your home WIFI password and then click Connect. Exit the App and re-connect to your home WIFI.
Test that you can access the Internet, and then re-open the Fronius Solar Web app. I will attempt to connect to the network, and can take a while. When it has connected, click Forward, and then enter a new password for your inverter, replacing the default 12345678, and click Finish.
The app will take you to the solarweb.com website where you need to register for a new account and then fill in all the details requested. You will be emailed a confirmation link to verify your email address for alerts. Respond to this (check your junk folder if you don't see an email, and if it has gone to junk allow all future emails from solarweb.com to be accepted).
Re-open the Solarweb app and click on the red icon in the bottom right again, and click Login to SolarWeb
Enter the email address and password that you used to register your new account and click Log In
It takes about 15 minutes.