SMA Inverters
SMA product ranges (Australia)
Click the blue links to view the brochure/datasheet for each range.
SB 40 Range - All are single phase
SB1500TL-1VL-40 - 1.5kW AC output, 1.95kW max solar panel power
SB2.5VL-40 - 2.5kW AC output, 3.3kW max solar panel power
SB3.0-1AV-40 - 3kW AC output, 3.9kW max solar panel power, dual MPPT
SB4.0-1AV-40 - 4kW AC output, 5.33kW max solar panel power, dual MPPT
SB5.0-1AV-40 - 5kW AC output, 6.13kW max solar panel power, dual MPPT
STP Tripower Range - 3 phase, Two MPPT
STP-5000TL-20 - 5kW AC output, 6.66kW max solar panel power
STP-10000TL-20 - 10kW AC output, 13.33kW max solar panel power
The Company
SMA had always been the benchmark for inverter quality. Designed and made in Germany for decades. But now, here we are in 2018 and it's MADE IN CHINA. That's both disappointing and, in our opinion, a massive tactical blunder. People will pay more money for European made (e.g. Fronius) and SMA didn't even reduce the price by more than a few bucks. However, the warranty has been bumped up to 10 years which is what they should have done from the outset, and it finally has WIFI.
The new range of SMA Sunny boy inverters dispenses with the LCD screen and provides all monitoring via a wired or wireless connection.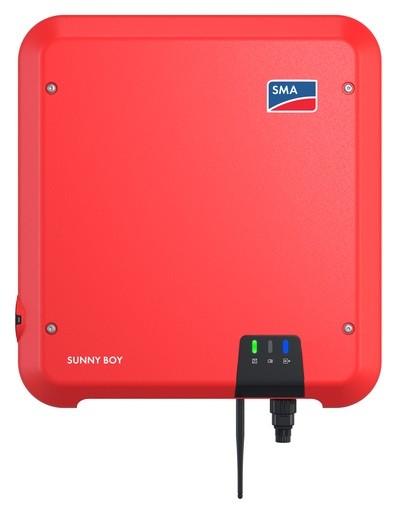 Negatives about SMA inverters
It is as reliable as any brand ever made, but at the same price as Austrian made Fronius, everyone is either going that way, or more likely, getting into Huawei and their battery inverters.
SMA Inverter warranties
The standard warranty for all SMA inverters is now 10 year parts, 5 year labour
Same as Fronius and Huawei.